When it comes to ingredients, most consumers have little to no idea about what is exactly within their products – often impulse buying from pretty packaging and a great price! But what price can you put on healthy skin? This blog will explain all your need-to-know facts surrounding parabens, sulphates and nasty hidden chemicals that are a massive NO when it comes to skincare.
Please note: shaming other companies is not part of our ethos, but ensuring our consumers know exactly what goes into our products and what does not is super important to us.
What are parabens?
Also known as Methyl, Propyl, Butyl and Ethyl, etc., parabens are widely used by larger companies as a preservative to extend shelf life, sometimes up to a whopping five years! The more parabens, the longer the shelf life is likely to be.
The good news is that at L'abu, we initiate a 6 – 12-month policy and ensure parabens are nowhere near our products. The bad news is some of the products currently within your bathroom cabinet contain parabens, which can cause allergic reactions and skin rashes.
It's never too late to take care of your skin, so have a clear out and start afresh!
What are sulphates?
Also known as Sodium Lauryl/Laureth Sulfate or Ammonium Lauryl/Laureth Sulfate, sulphates are cheap and harsh detergents used in many shampoos and body wash products for their ability to cleanse and foam.
At L'abu we do not use any kind of sulphate within our products and never will. However, you may have products in your home that contain sulphates, and at times this can initiate a dry scalp, skin rashes and other allergic reactions. So keep an eye out and switch to sulphate-free skincare from L'abu!
Say "Yes" to L'abu
At L'abu, we use only the best. This includes ingredients such as oils, herbal extracts, butters, waxes and fruit extracts.
Oils
Oils are fundamentally one of the most important components of quality skincare. Natural plant oils will cleanse the skin far better than any foaming agent as they work with the skin's natural balance, removing dirt and grime. This makes the skin softer, healthier and less prone to wrinkles.
Jojoba Oil – Used within our retinol face oil and oat milk cleanser, jojoba oil absorbs easily into the skin, delivering instant hydration and moisture. Including anti-inflammatory and anti-bacterial properties, and containing nutrients such as Vitamin E & B, as well as minerals like copper and zinc, jojoba oil perfectly nourishes and protects the skin from the effects of ageing.
Grapeseed Oil – Also used within our retinol face oil, oat milk cleanser, hydra gel mask, anti-ageing serum and hydra face lotion, grapeseed oil absorbs super easy into the skin, helping to regulate the skins natural oil reproduction. Non-greasy and with a high linoleic acid value (much greater than most plant oils), grapeseed oil is extremely moisturising and light – perfect for skincare use!
The amazing thing about oils are that no preservatives are needed to fight away bacteria and mould, so any honest oil product is 100% natural and pure.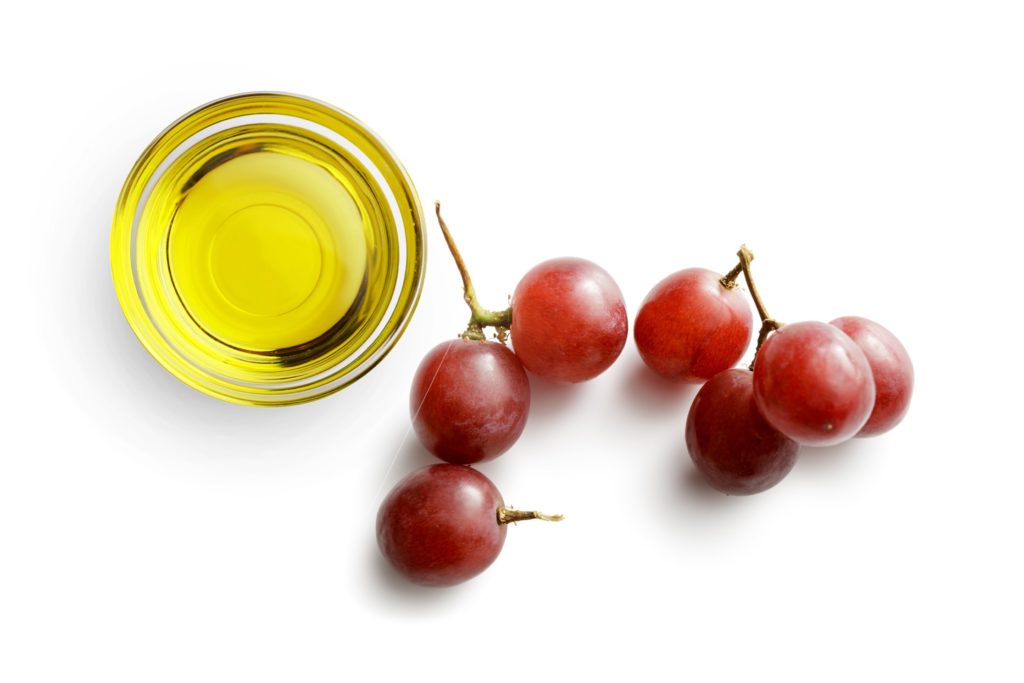 Butters & Waxes
Natural plant butters and waxes in skincare products form the basis for thicker products such as body butters and lip balms. Super absorbent qualities allow the skin to feel protected deep down, without that nasty greasy after effect.
Shea Butter – Used within our mineral clay mask and hydra face lotion, shea butter is super effective for nourishing and soothing dry and inflamed skin. Packed with Vitamins A & E, it is quickly absorbed and none irritating to the skin. And finally, it does not clog the pores!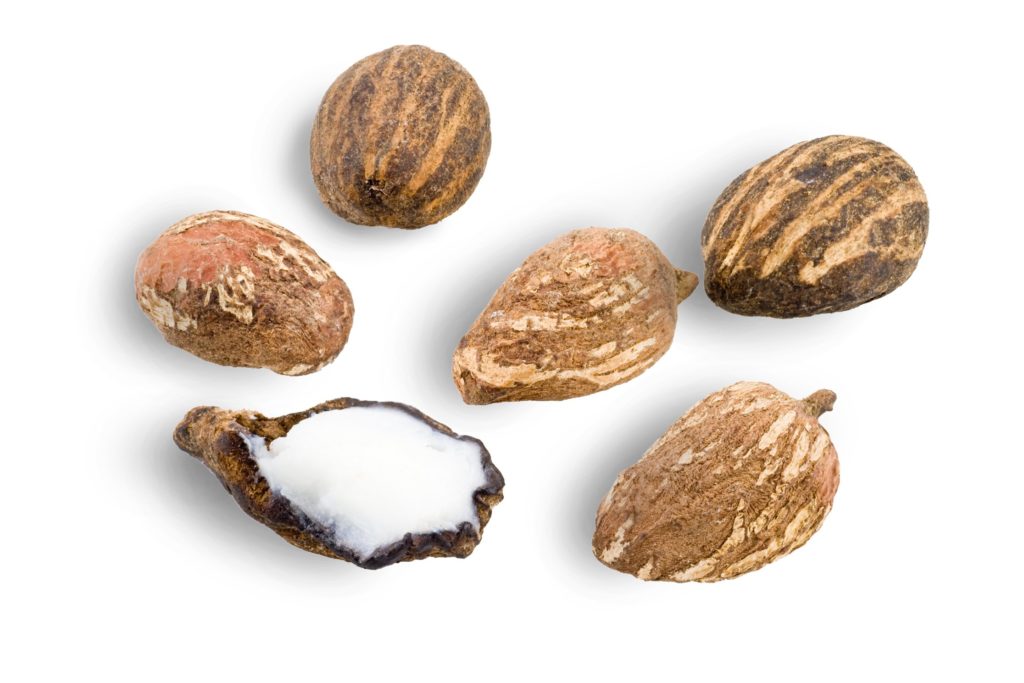 Fruit & Herbal Extracts
All great quality skincare products will have a double layer in their formulations. What does this mean? It means the first layer will contain the lovely oils to produce the creams and the second layer will contain the active ingredients such as fruit and herbal extracts. This gives skincare products their structure and allows for different types of active ingredients to be added to the formula in order to create different results.
Green Tea Extract – Used within our pore refining scrub, oat milk cleanser, anti-ageing serum and hydra gel mask, green tea is naturally rich in antioxidants, and has a cell-protecting function as well. Green tea contains methylxanthines that stimulate skin microcirculation, meaning it supports the tone and health of the skin. It has been proven to decrease wrinkles and make you look more youthful.
Co-Enzyme Q10 
 – Used within our retinol oil, Q10 has got to be one of our fave ingredients. Young skin contains ample amounts of CoQ10, meaning it has lots of energy to repair damage and make sure skin cells are healthy. It rejuvenates the skin by stimulation of skin cell activity. As we age, natural processes like this slow down, often causing dull, wrinkled skin. Including CoQ10 in our skin products encourages collagen reproduction and boosts skin cell activity, making it our go-to skin saving essential!