Welcome to our crazy world!
OUR STORY
As a mother and daughter duo, we began our journey opening our very first skin care clinic within Wolverhampton – 2017. Its safe to say we have an extreme passion for skin care and results. From experience with what our lovely clients really want and need, we just felt our Italian heritage and knowledge needed to be heard and shared. After researching the skin care industry, hearing our client's preferences and how most consumer favours glamourous packaging over organics, we wondered WHY? The best results come from nature and therefore L'abu Skin is so precious to us. We decided to not sit on this dream any longer and have worked relentlessly with top manufacturers within the UK and derived at our final salon grade range. Its glamorous and here is the amazing part, it is still organic! L'abu has been created to suit all skin types and benefit everyone in some way.  We are sensitive, understanding and a trustworthy brand, that wanted focus around accessibility to all, not just 'some'. This may sound strange and we have faced a few question marks along the way, how can one range suit me and millions of others? Well! We advise you trust us and give L'abu a try.
We began our first pursuit on various seller platforms and our voice has been heard, with hundreds of kind words from our lovely customers and clients. As a small family brand, we have gone from strength to strength and met some amazing supportive friends along the way. Although our design is simplistic and neutral, we want you all to experience what a great skin care routine feels like, uncomplicated, premium, luxurious, and affordable. Be happy within the skin you have been given and L'abu will love you just as much as you will love L'abu.
With love and care,
Netta & Hayley
We keep our promises

We oppose any form of animal testing at L'abu. For that reason, we ensure our products are never tested on anything other than humans.

Our botanical ingredients are vegan-approved and have no association with any organisation that supports or practises animal testing.

We only put the best into our products, so parabens, sulphates & silicones are quite simply a no-no. Your skin is better off without them.

All of our products are carefully mixed to clinic-grade standard, using ingredients that are sourced within the UK from our approved suppliers.

Nothing but the best will do for L'abu. We source the highest-quality ingredients to ensure your skin gets the luxury treatment it deserves.
The L'abu Blog
At L'abu, we go the extra mile to ensure your skin is the best it can be. From the clinic treatment room to the pros in the know, we're here to share our tips and tricks to get the best out of your skin.
Tips From L'Abu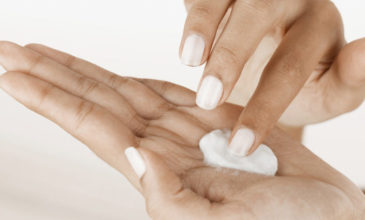 New Year, Fresh Skin!
6th January 2020
With the new year comes a fresh start and the perfect opportunity to refresh your skincare routine with these New Year Skin Resolutions!